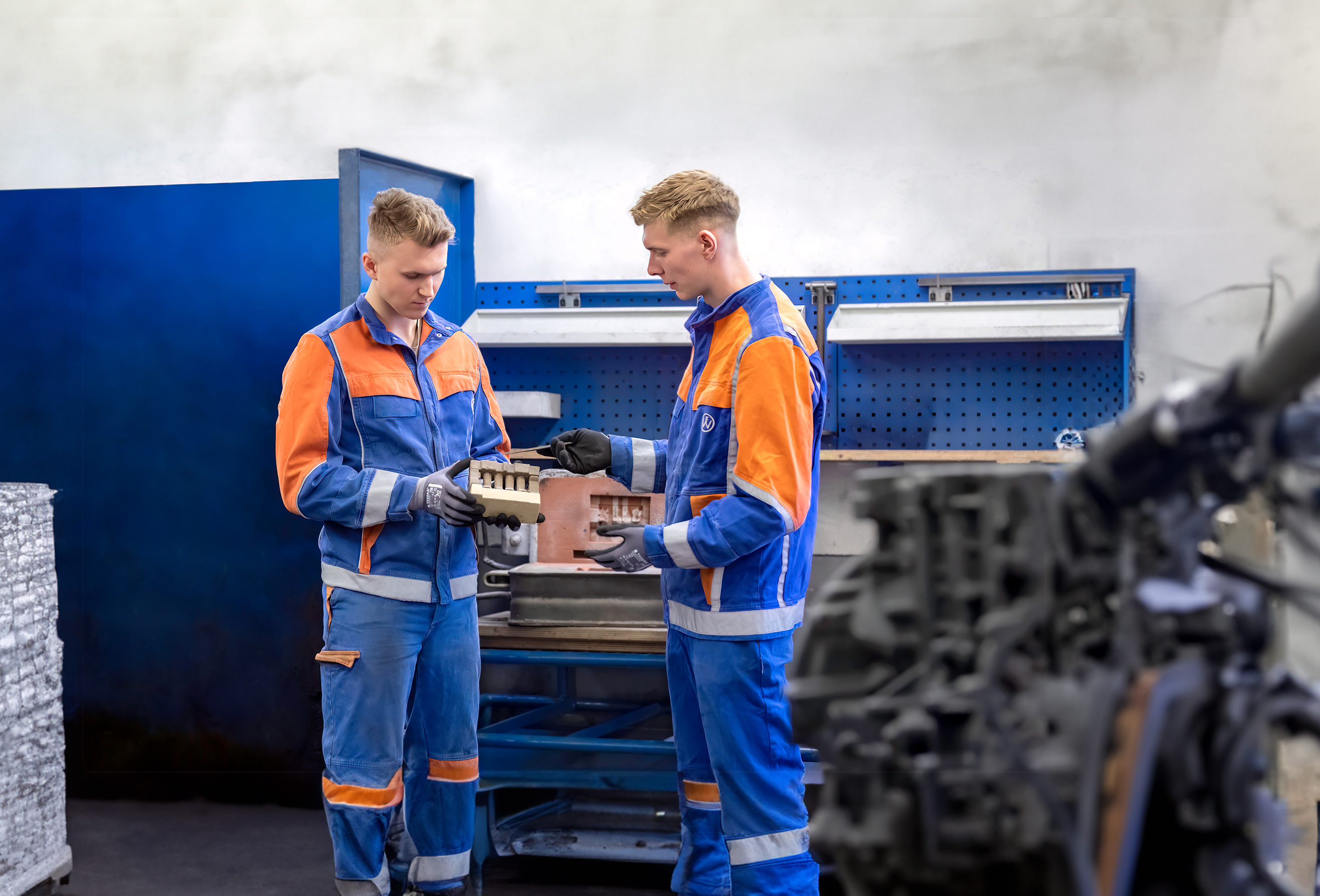 We have iron in our blood! Our training professions.
Come to the largest training company in the region.
Here starts your career at Fritz Winter
There is always a lot to do in the exciting environment of an iron foundry: Equipment has to be operated, checked and maintained, new products are developed, and existing ones tested for quality. At Fritz Winter, you can choose the right apprenticeship for you from a total of 16: from foundry mechanic to IT specialist. And did you know that we also offer apprenticeships in the gastronomic and medical fields? If your performance is good, we guarantee that you will be taken on.
You want to work with many apprentices on innovative and sustainable products in a global company? We look forward to getting to know you and learning more about you, your skills, your motivation.
Choose your apprenticeship
Discover now the variety of training opportunities at the Fritz Winter iron foundry.
"At Fritz Winter, I contribute my strengths and 
interests and implement exciting projects together with the other 
apprentices."
Lukas, apprentice foundry mechanic in the 2nd year of training
What we would like to give back to you
For healthy and happy trainees.
Attractive
Training allowance
We supplement the above-average pay according to the IG Metall collective wage agreement with active health management as well as a company-owned corporate benefits program.
Comprehensive training and
Further training
Go your own personal way: in addition to the thorough training, you will attend further seminars and training courses.
Exam preparation during
Working time
We allow you periods of time during your work week to study and prepare for exams.
Apprentices around the world
At Fritz Winter, we make it possible for you to do internships and practical phases abroad in cooperation with the Chamber of Industry and Commerce (IHK).
Teambuilding
Look forward to great events: the summer party, sports and team events, the health day and the get-to-know-you trip.
Free mobility offer
Fritz Winter and mobility simply belong together. That's why we're providing every trainee with a Germany ticket from August 2023.
Our application process
Try yourself
Inform yourself on our website about the offered apprenticeships at Fritz Winter. Did you know that we also offer internships?
So you can get a more accurate picture of our apprenticeships.
.
Step 1
Application documents
Now you can easily select the apprenticeship(s) you want to apply for in our application portal that are suitable for you. Now all that's missing is your cover letter, your resume, and your last two references. You will receive a confirmation of receipt from us upon successful upload.
.
Step 2
Feedback & getting to know each other
We're on it! We will get back to you within two weeks with feedback on your application. Depending on the desired training occupation, recruitment tests, interviews and discussion rounds may be part of our selection process.
Step 3
Your first day at work
Welcome to the team! We are looking forward to welcoming you after a successful application and to take you on with good to very good performance guaranteed.
.
Step 4
Our (former) trainees stories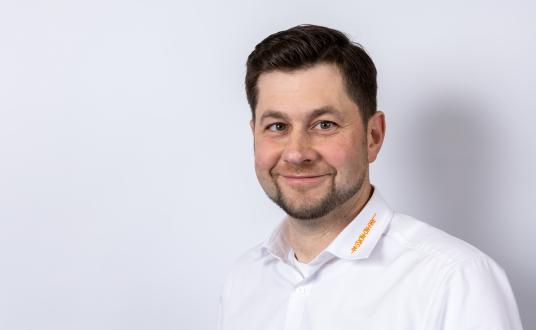 June 01, 2023
Wilhelm Steinberg: The development opportunities are limitless
From apprentice to head of product development. Wilhelm Steinberg on his career in the multifaceted world of Fritz Winter.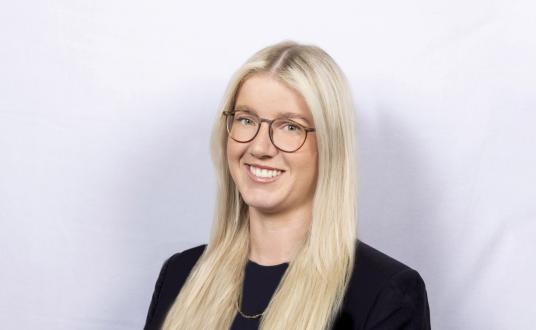 Career
Trainee
Internship
June 01, 2023
Emmi Kobienia: an internship abroad in Malta
Emmi's exciting time in Malta with a partner company of Fritz Winter enriched her both professionally and personally. Dive into Emmi's adventure.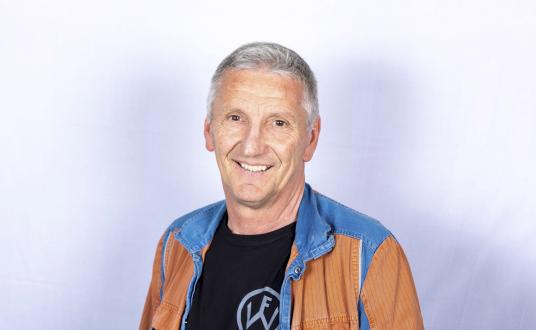 June 01, 2023
45 years of enthusiasm for Fritz Winter
Liquid iron and diverse development opportunities: Manfred Müller is segment manager and fascinated by the environment Fritz Winter offers.
Your contact to Fritz Winter
We will be happy to answer any questions you may have about your training at Fritz Winter.