Our comprehensive drive portfolio
We develop high-quality components for almost everything that moves.
Customized drive solutions
Our interdisciplinary team consists of experienced foundrymen and women and experts in iron casting, engineering and design. Whether cylinder crankcases, cylinder heads, heavy hydraulics, e-machines or heat pump housings, our drive portfolio includes applications in the automotive, marine, energy and control technology sectors. We rely on state-of-the-art simulation methods during development to always ensure the quality of our products as well as more effective planning and control of component design.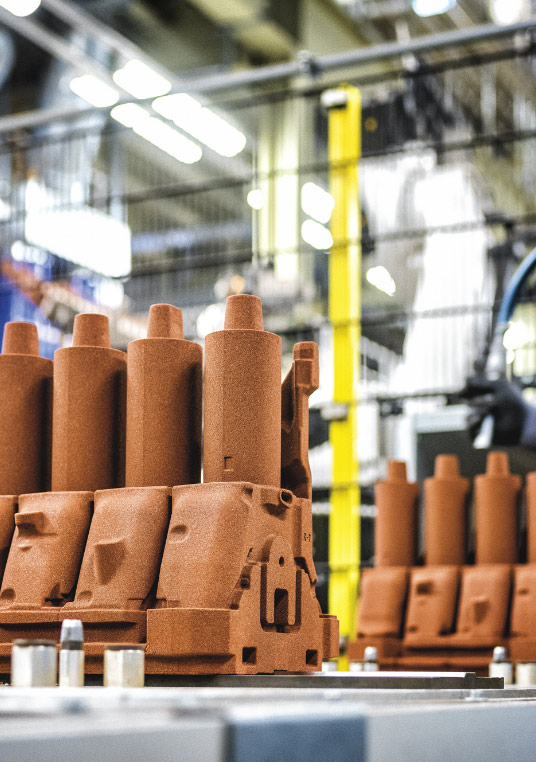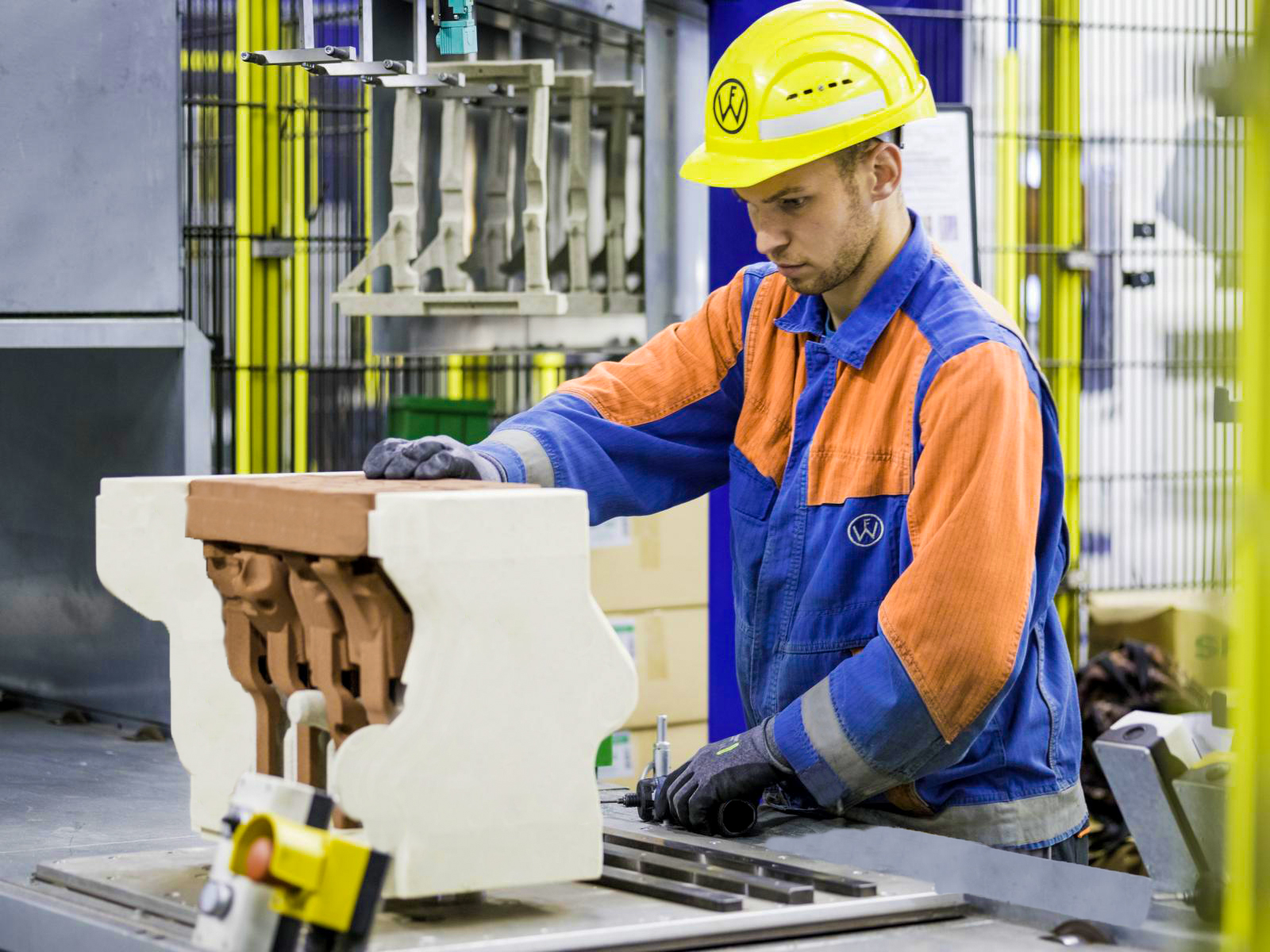 Project Management
For the planning, organization, management and control of our new parts and development projects, we rely on state-of-the-art project tools and structures. The composition of our teams is multidisciplinary and includes all relevant departments.
Product optimization
We think manufacturing processes comprehensively: this is how we ensure the castability of the most complex components, even in large-scale production, and promote the integration of lightweight design and functional optimization.
Simulation and design
Our developers simulate core manufacturing and casting processes with MAGMASOFT software. The evaluation of the results is carried out by our simulation engineers in order to initiate preventive measures in good time.
Additive manufacturing
With the help of our additive manufacturing, we create 3D prints to produce prototypes at an early stage ("rapid prototyping") that are designed to be close to series production. In this way, we can present designs before any costly series tools are even produced.
Material optimization
We cast iron in any type of cast iron: whether GJL 250, molybdenum alloys, GJV 450 or GJS. We develop product-specific solutions for our customers, such as our patented VARIFER®.
Your contact to Fritz Winter
You have questions about our drive components? We will be happy to help you with our know-how.